6 design trends that impact and add personality through interesting textures and patterns to your room.
BRASS DETAILING
By adding shimmering or rustic brass you can achieve a much warmer feeling in a bathroom. Add a little or a lot to achieve a distinctive, gorgeous look. The textured patina of the brass finish adds an interesting layer and depending on the brightness of the room often weathers slightly with age adding more character to the space.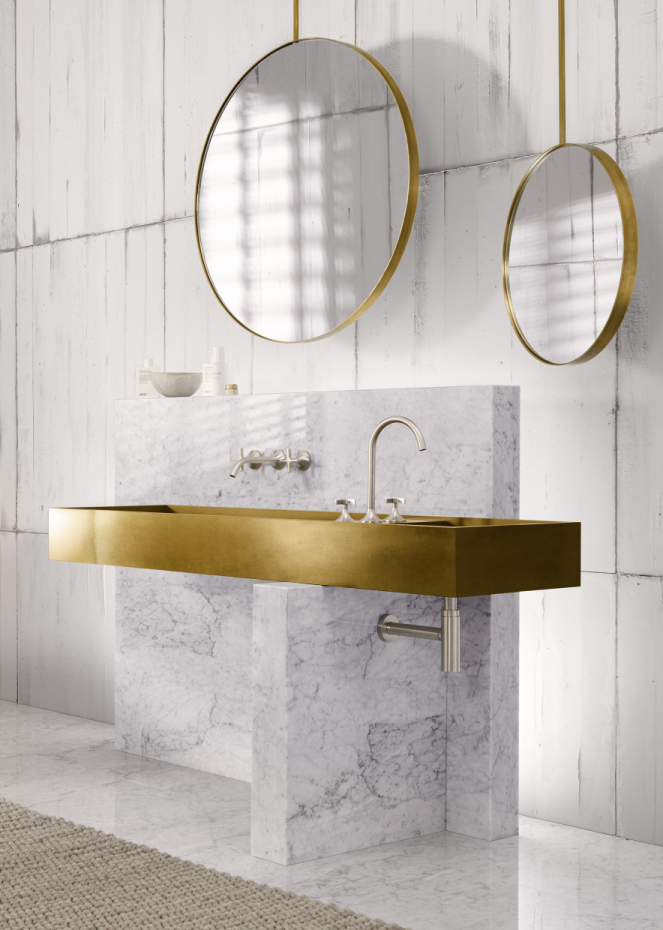 BOLD WALLPAPER CHOICES
Wallpaper is an easy way to add texture to a space, adding interest to create a striking feature. Marble designs, at a fraction of the cost of a tile or slab of granite, or geometric patterns with metallic trims add impact with subtle hints of colour as a visual impact wall.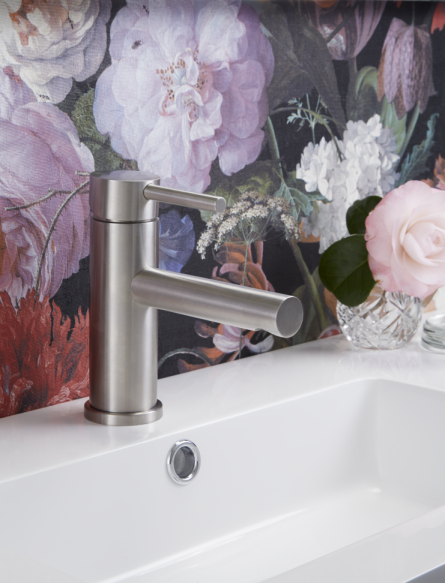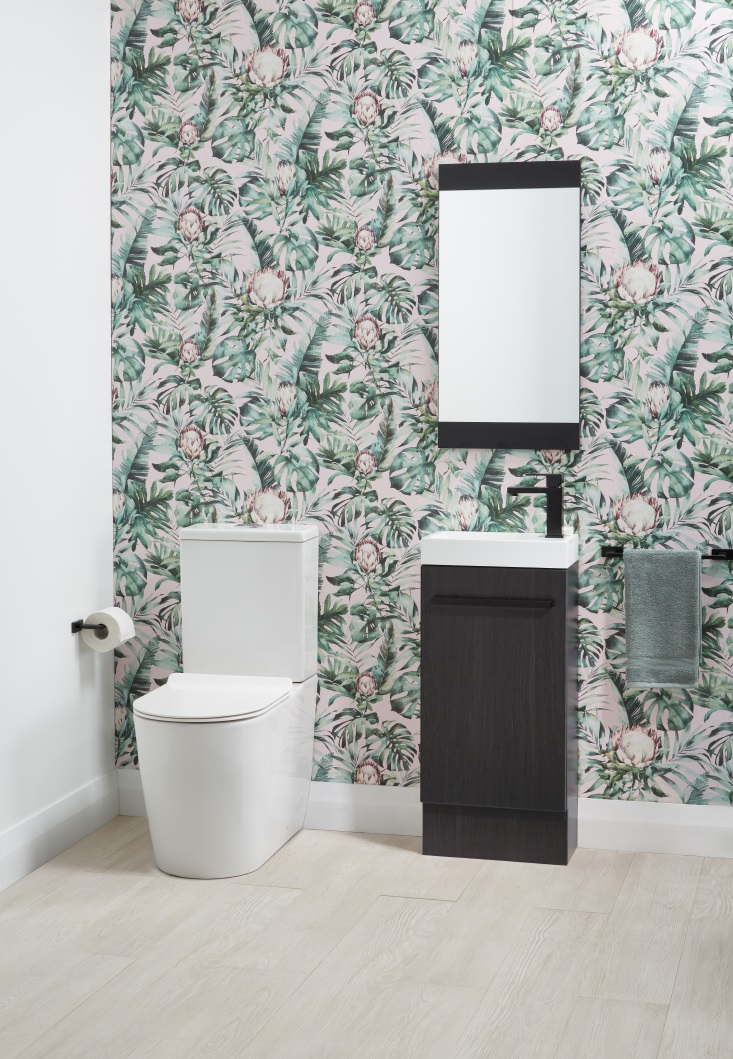 THE DARK SIDE
Hues of gunmetal and matte black add modern flair either as a feature accessory selection or go bold with tapware, vanity and shower frames for a distinctive style and impact.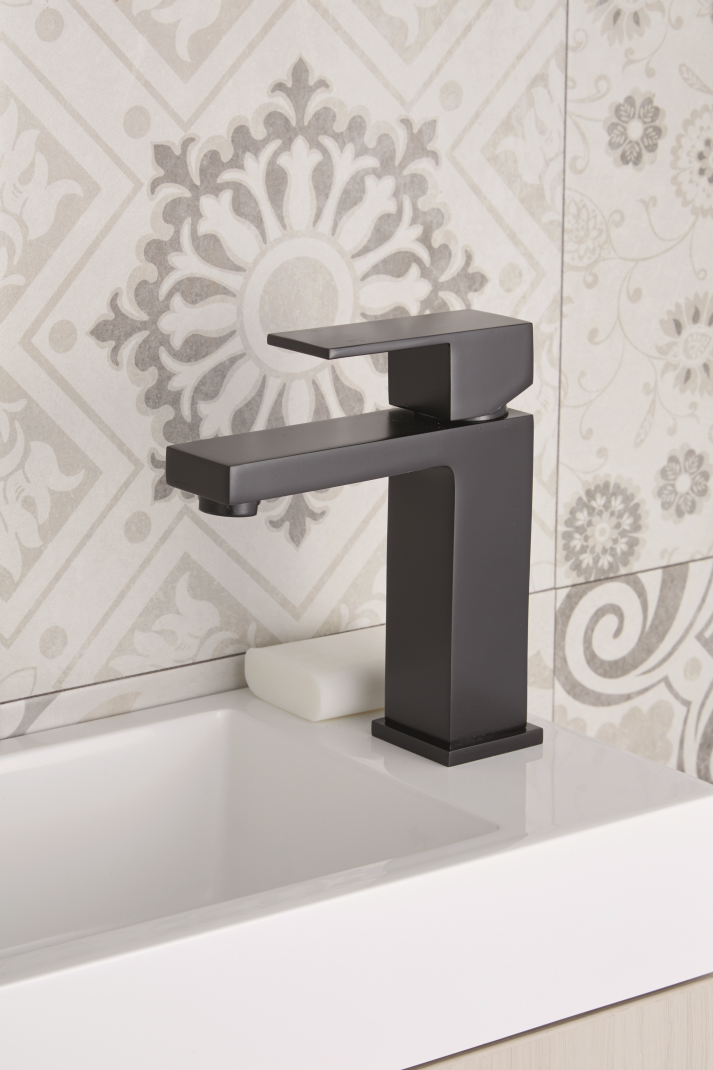 OPULENT INDULGENCE
Marble, quartz, granite or glass tiles, and accessories add a subtle hint of colour, form and texture to a room. Installed underfoot, on walls or as more easily changeable accessories depending on the finish, natural materials add warmth and a hint of luxurious indulgence and functional forms and finishes add an industrial feel to a finished room.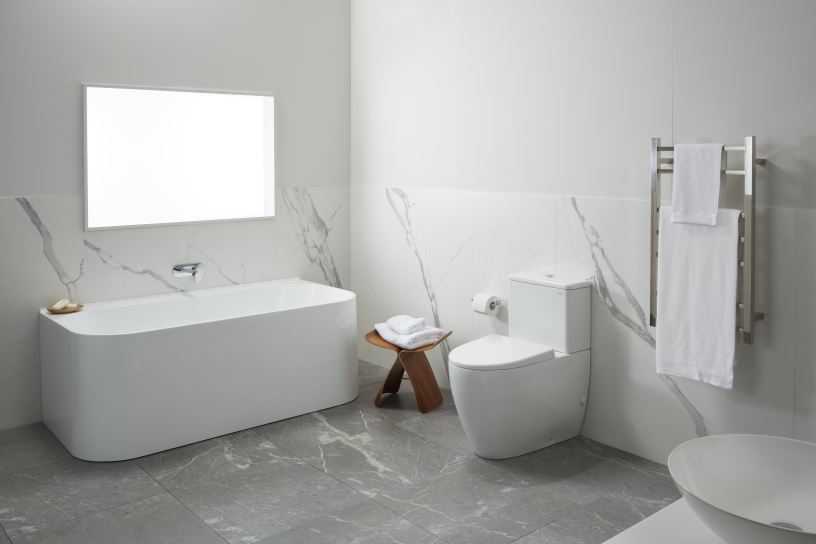 GEOMETRIC & HEXAGON PATTERN
Hexagon and geometric patterns provide an impactful way of styling a space to function as a modern feature to your home. Added depth can be achieved though geometric shaped floor tiles, shower walls and vanity splashbacks. Coloured grout can also help to highlight shape to form an impressive feature and is worth considering.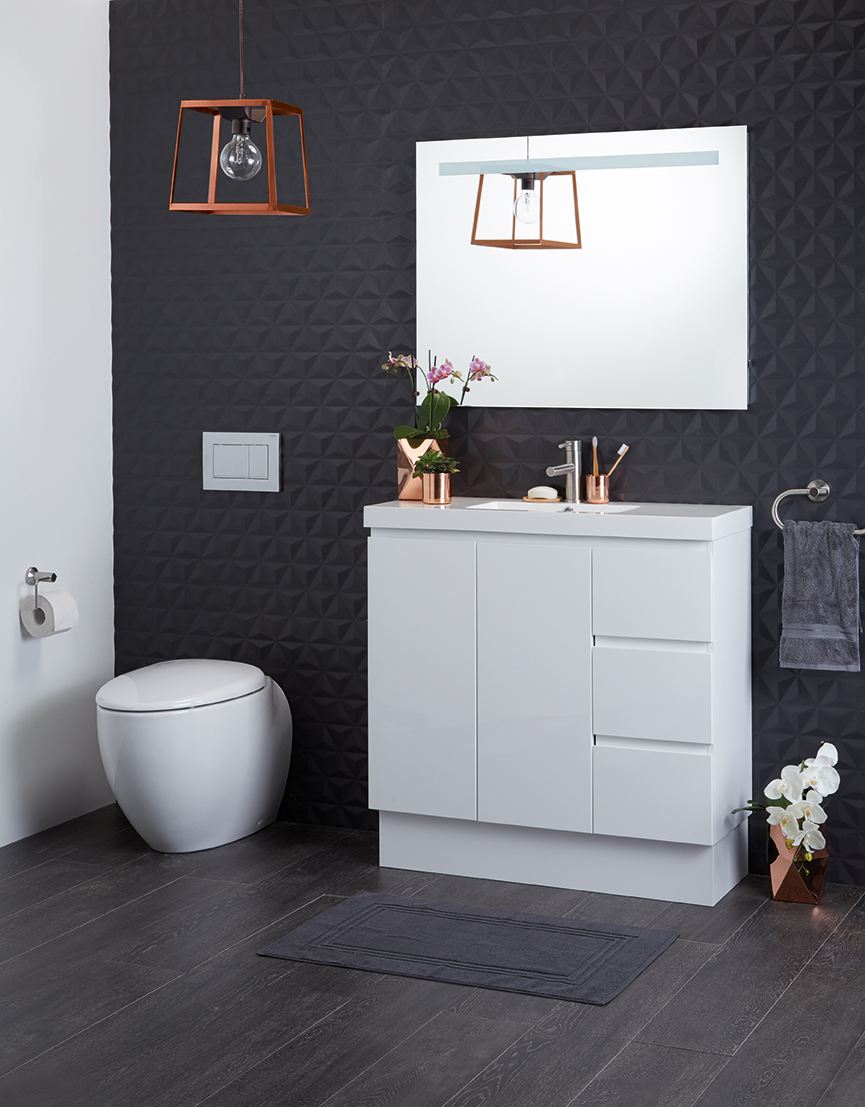 NATURAL FINISHES
The rugged unrefined look of concrete or stone when introduced to the bathroom creates a natural relaxing feeling. Stone basins, granite or tiles and unpolished concrete flooring all contribute to create a tranquil, welcoming space. Using moody earthy tones add depth and give your space an overall calm organic feeling.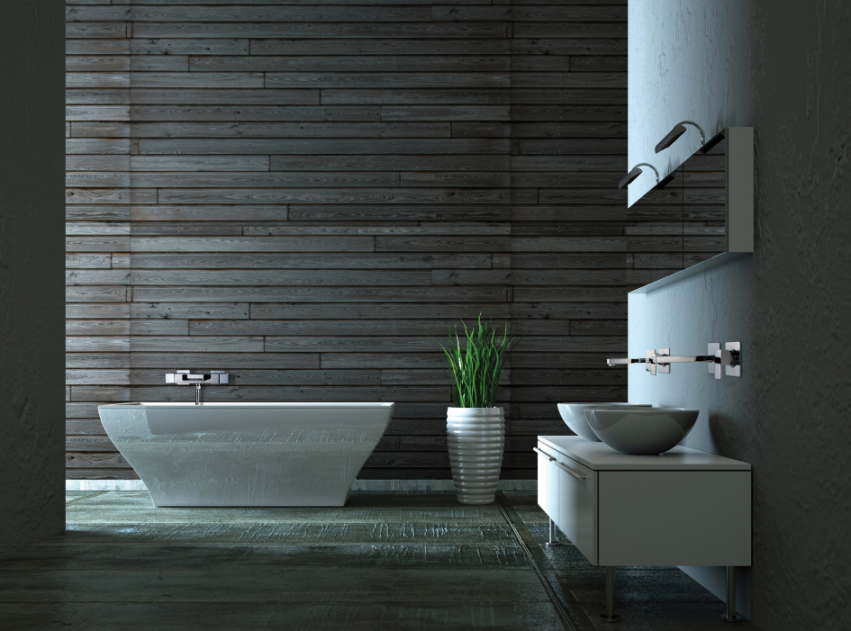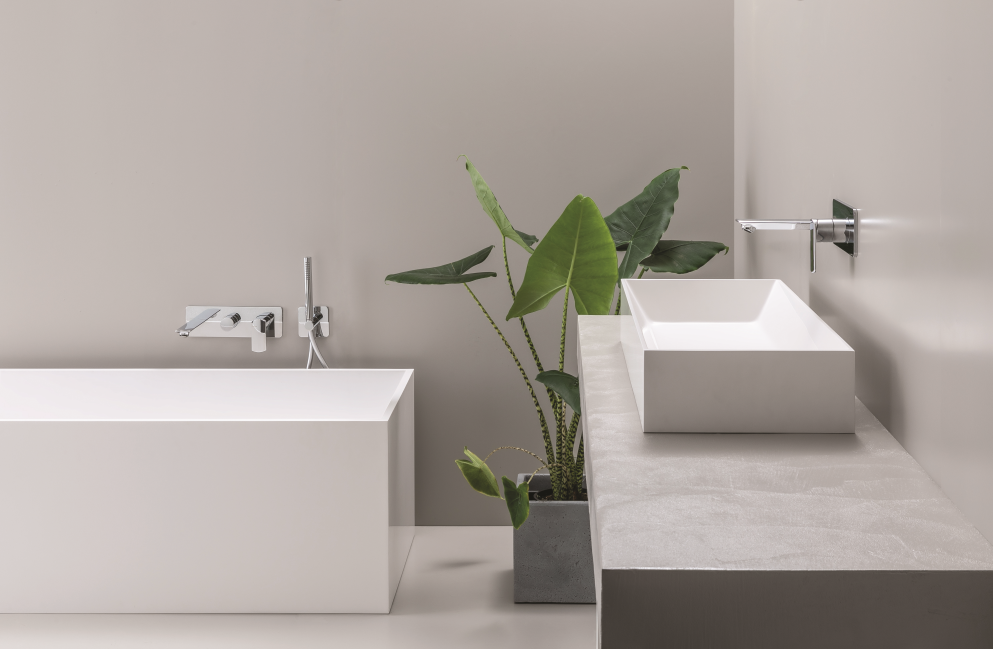 SHARE YOUR TIPS BELOW!