BATHROOM PLANNING TIPS
Your morning shower is often the place where you plan out the day. By selecting the right fittings and fixtures you can create a relaxing tranquil space to do your dreaming and planning.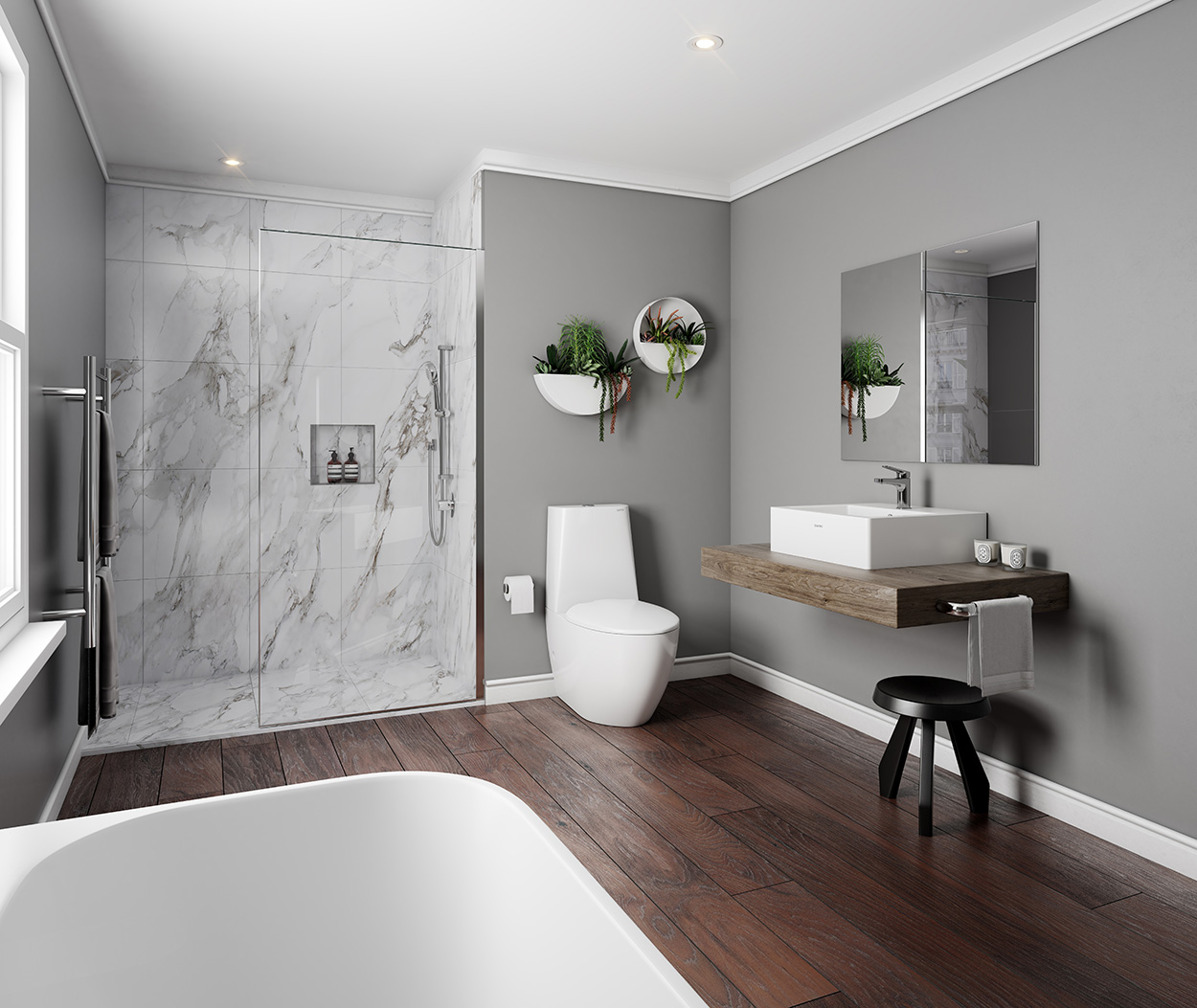 LOOK FOR INSPIRATION
Planning a new bathroom can be daunting! When it comes to renovating a bathroom the best place to start is by looking at magazines or online for inspiration, and to find colours and styles you like. Once you have worked out your vision, finding the right type furniture and fittings to bring your ideas to reality will be much easier.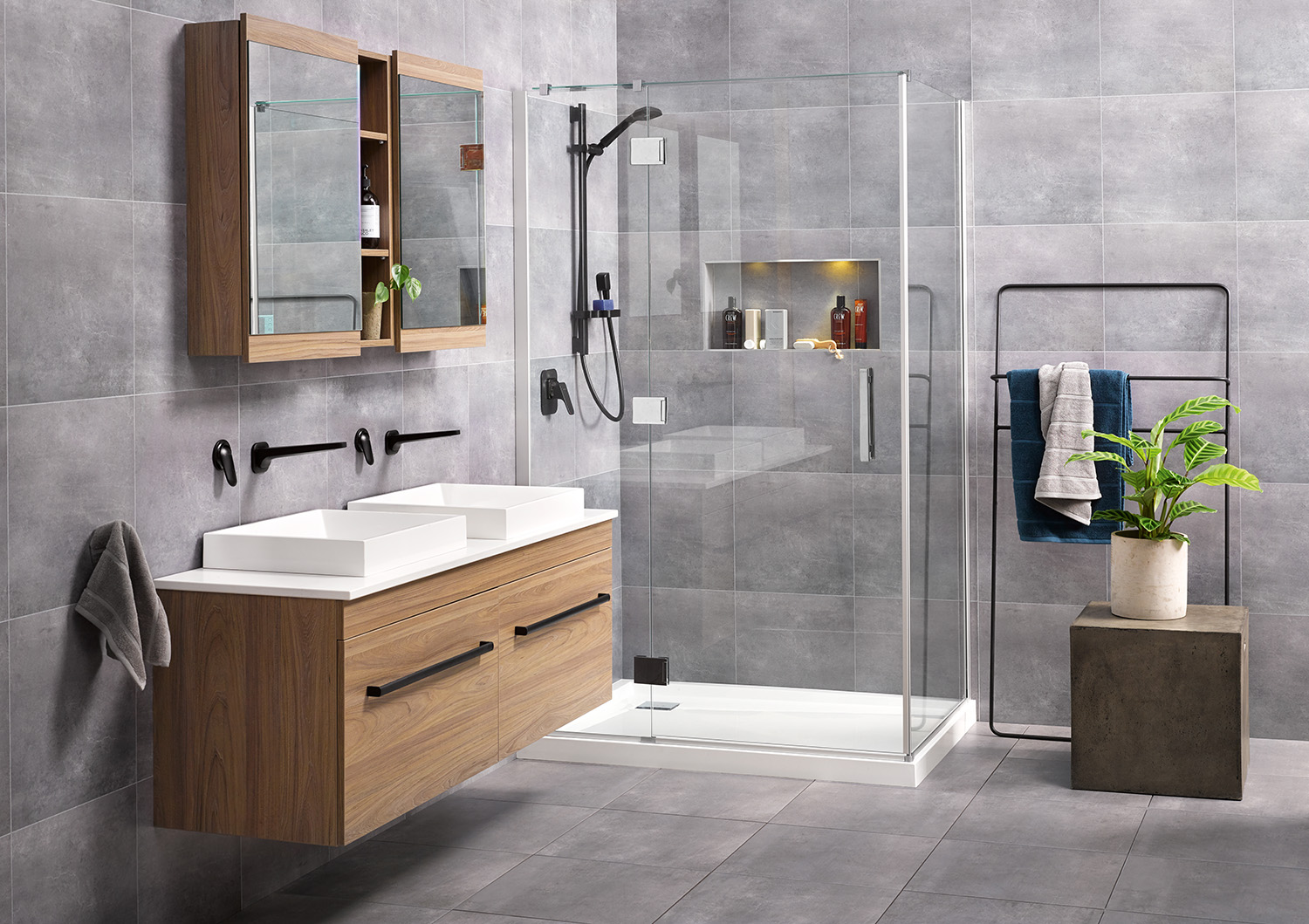 THINK ABOUT WHO USES THE BATHROOM
Assess your needs and think about who will be using the bathroom, and for what purpose – a family bathroom requires more robust fixtures than an ensuite might. Make sure you talk to an expert before making any purchasing decisions. Our team will help with advice on the options available - taking into account your wish list and helping you remain within budget.
DRAW UP A PLAN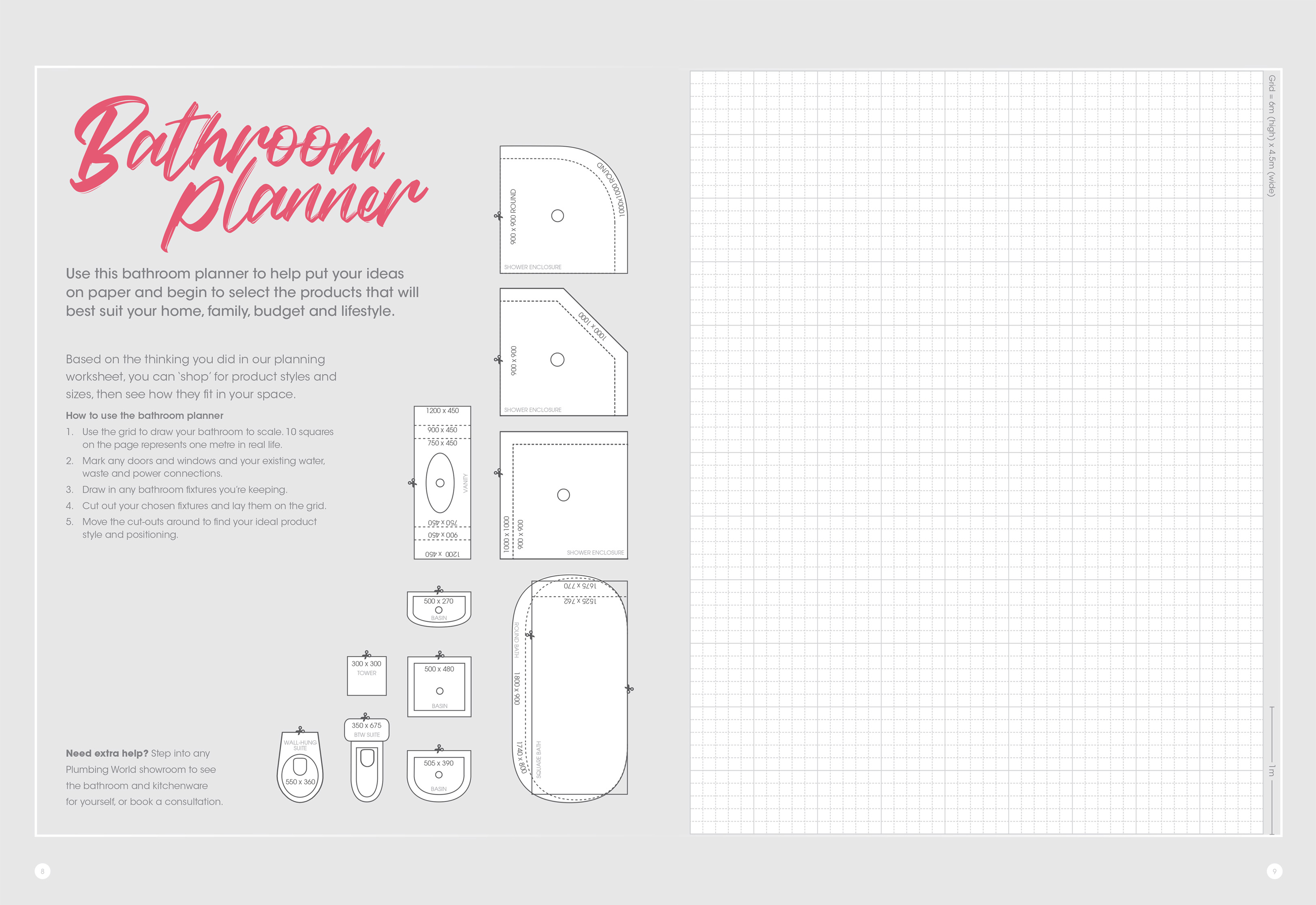 Use our Bathroom Planner to help you design your dream bathroom click here.
Once you have an idea of what you want, draw up a plan. Check that the layout works for you – can you open the shower door without hitting anything, or bend over the sink without banging into the wall behind you? Plumbing World have a bathroom planner available online or in-store to enable you to see the whole picture.
STORAGE, STORAGE, STORAGE!
Don't forget storage when planning your new bathroom! It's an easy way to organise your bathroom and hide personal care or less frequently used items. Using mirrored cabinets, heated towel rails and hooks can keep bathroom chaos under-control. Include in-shower storage such as caddies for shampoo and soaps.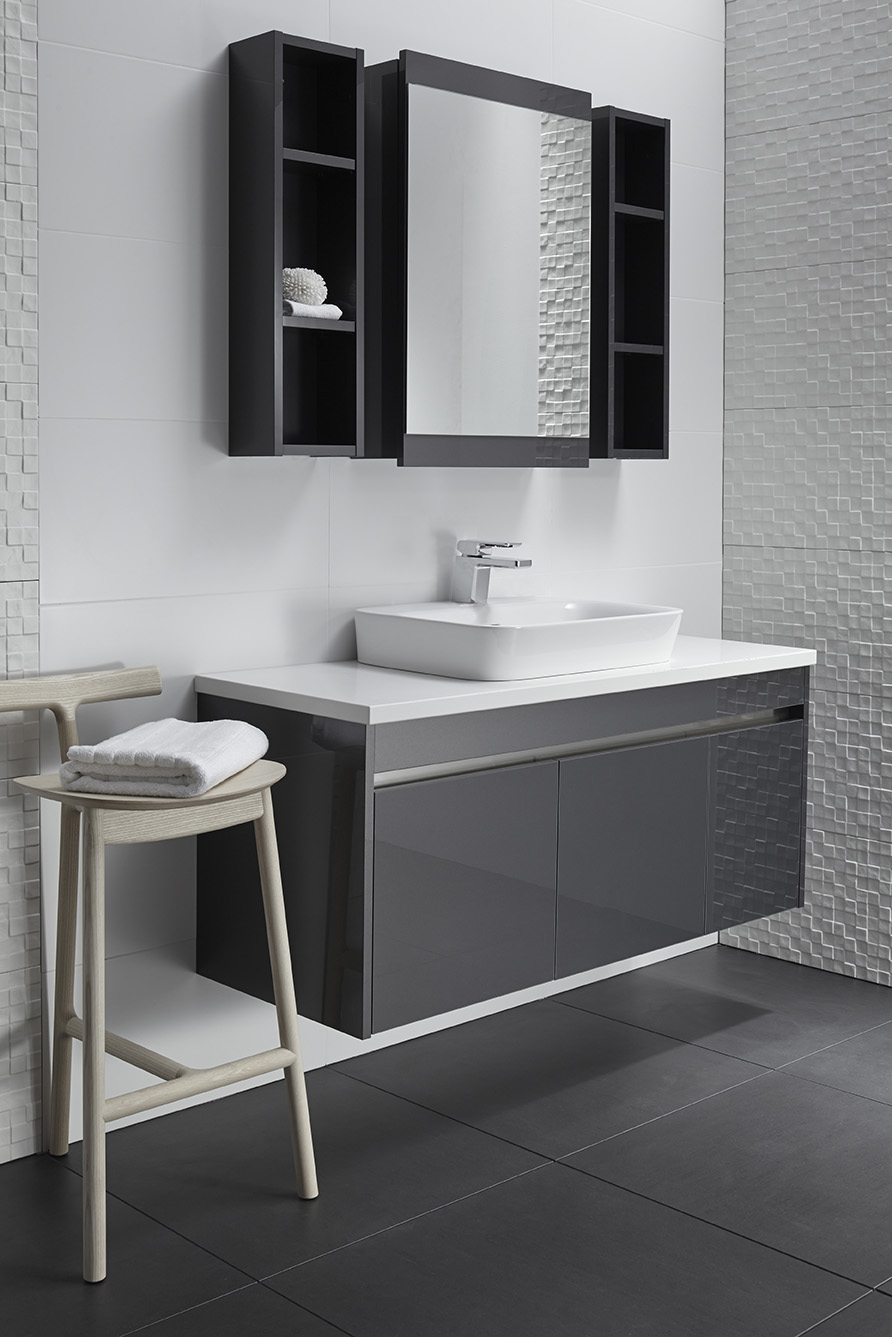 SHARE YOUR TIPS BELOW!