Bathroom Planner
Use this bathroom planner to help put your ideas on paper and begin to select the products that will best suit your home, family, budget and lifestyle.
How to use the bathroom planner
1. Use the grid to draw your bathroom to scale. 10 squares on the page represents one metre in real life.
2. Mark any doors and windows and your existing water, waste and power connections.
3. Draw in any bathroom fixtures you're keeping.
4. Cut out your chosen fixtures and lay them on the grid.
5. Move the cut-outs around to find your ideal product style and positioning.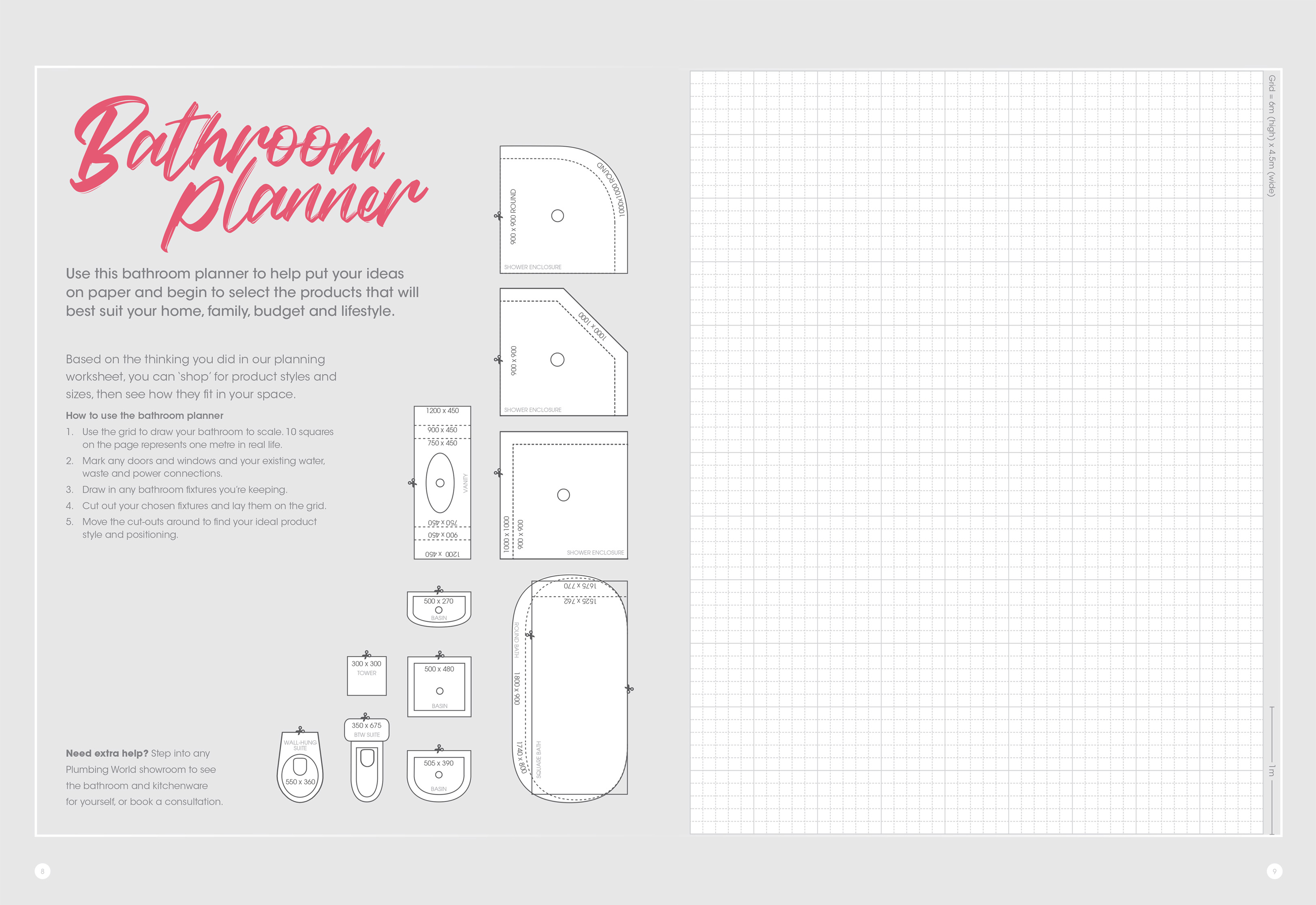 wasnowsavefromtoapprox