Social Responsibility
As a co-operative we are passionate about sustainable development
Our journey therefore needs to be a sustainable one, in all senses of the meaning. We are passionate about treating people with respect and creating positive, healthy, and safe experiences and environments for all the people that engage with us: employees, customers, suppliers, and locals across Aotearoa New Zealand. We continue to respect the environment and continually seek ways to protect and preserve our planet for future generations.
As a co-operative we support the Rochdale principles that underpin
all co-operatives.
In parallel with those principles, we recognise our social responsibility towards people, sustainability, and our environment.
Our own Social Responsibility Policy that we have implemented outlines our efforts to support our stakeholders by:
1
MAINTAINING OUR
CO-OPERATIVE ETHOS
2
PROVIDING GOOD GOVERNANCE & STRATEGIC PLANNING
3
CONDUCTING OUR BUSINESS WITH VALUES & INTEGRITY
4
PROTECTING PEOPLE & HUMAN RIGHTS
5
CARING FOR OUR COMMUNITY
6
PROTECTING & PRESERVING THE ENVIRONMENT
In 2020 we took a proactive step towards a more sustainable and resilient future.
Setting benchmarks for our carbon emissions was one of the first things we did, so we could ascertain what we were currently doing and where to put our immediate focus to be able to do better.
We benchmarked our Carbon Emissions in 2020 and have made improvements each year since, by taking such measures as:
Reducing travel
Reducing printing quantities of marketing collateral
Introducing electronic invoices and statements
Progressively moving our vehicle fleet to hybrids
Better building practices when developing new sites.
What are we doing to make a difference
We have developed an Annual Action plan which covers both short term and long-term risks and opportunities under the headings of:
1
ENVIRONMENTALLY FRIENDLY PRODUCTS AND PRACTICES
2
RECYCLING & WASTE MANAGEMENT
We are progressively working with all our suppliers to establish procedures that allow us to verify that each supplier is compliant with our responsible sourcing guidelines. For products purchased directly through Aquasource which we are 1/3 owners of, we undertake full factory audits including product quality, health and safety, staff pay rates and accommodation standards. A significant component of ethical sourcing is our commitment to our modern slavery policy which is committed to help prevent, mitigate and where appropriate, remedy modern slavery in our supply chains.
Suppliers that have adhered to our Responsible Sourcing Guidelines and who audit their products and factories to comply with our standards are as follows:
Aliaxis
Allproof
Apex
Aqualine
Aquasource
Atlantis
Buteline
Duravit
Felton
GWA
Hydroflow
Kaldewei
Ke Kelit
Kohler
MM Brands
PipeKing
Plumbline

Puretec

Rheem
Rinnai
Robertsons
St Michel
Valsir
Vola
Examples of other initiatives we have implemented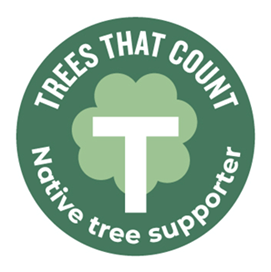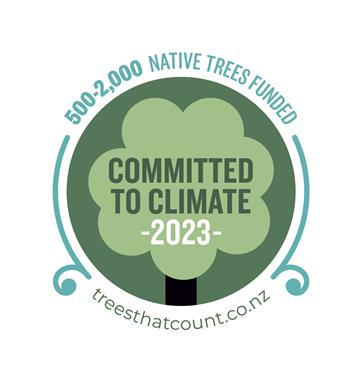 We donate annually to Trees that Count. We know that one of the best actions we can take to tackle climate change and improve our environment is to plant more native trees. Trees That Count connects funders and planters to restore Aotearoa's unique biodiversity and to take action on climate risk to grow a brighter future.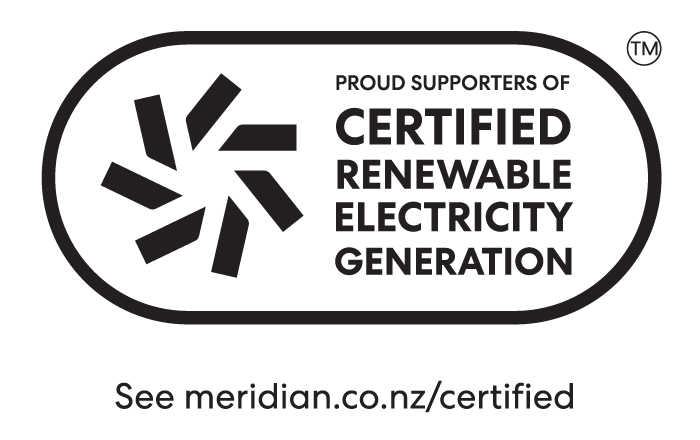 We are proud to strengthen our environmental initiatives with a commitment to supporting renewable energy generation in New Zealand. During Sept 2023, NZPM and Plumbing World joined Meridian's 100% Certified Renewable Energy programme.

Our move to Meridian's Certified Renewable Energy programme allows us to purchase renewable energy certificates to verify that the amount of electricity used throughout our co-operative's operations is matched on an annual basis with electricity produced from Meridian's certified hydro stations and wind farms. Committing to this programme enables NZPM and Plumbing World to report our Scope 2 electricity emissions as zero*.
*Using the market-based reporting methodology as per the GHG Protocol's Scope 2 Standards.
WASTE MANAGEMENT
Waste Management program in place at all sites
FSC PAPER USED FOR CATALOGUES
UPDATING OUR FLEET
Updating our vehicle fleet to modern, lower emission vehicles, including our first hybrid delivery truck.
CHARITY SUPPORT
Sponsorship partnerships with chosen charities: Bowel Cancer NZ, Prostate Cancer Foundation NZ, and Big Buddy. We also support Gumboot Fridays (for mental health) and Pink Shirt Day (anti-bullying) and Pink Ribbon events (Breast Cancer Foundation) nationwide.
FLU INJECTION
Fund flu injections for all staff.
PARENTAL POLICY
Updated our parental policy.
FREE COUNSELLING
Free employee counselling services for all staff.
REUSABLE PALLET WRAP
Reduced plastic shrink wrap at our distribution centre by introducing reusable strapping.
It is pleasing to note that year on year since our 2020 benchmark we have reduced our carbon footprint per employee in both 2021 and 2022. We want to be a socially responsible co-operative that meets the highest standards of ethics and professionalism.
wasnowsavefromtoapprox