It seems like there is NEVER enough storage in the bathroom. If it's a family bathroom, functionality and storage should be high on the priority list.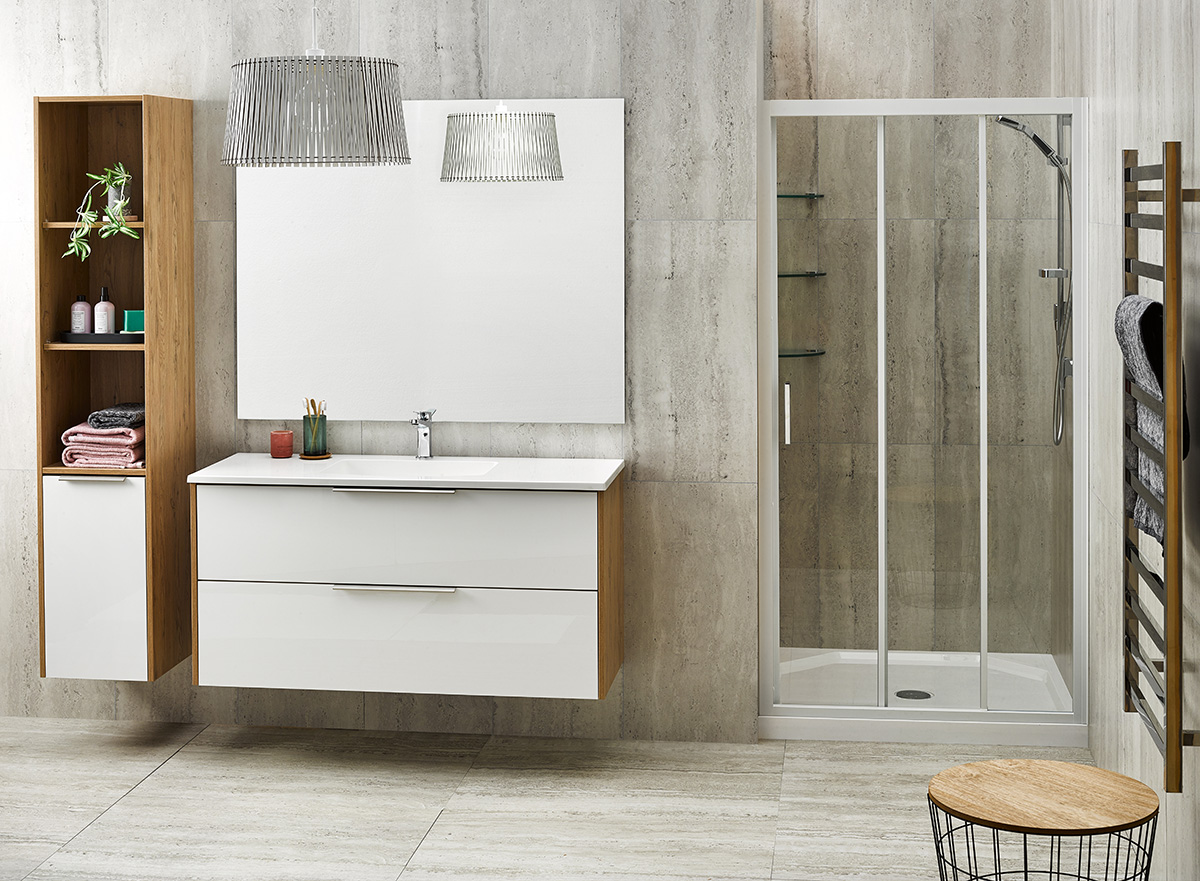 OPTIMISE YOUR STORAGE
Optimise storage space by choosing products that have multifunctional compartments. Hiding storage creates a clean seamless space. Consider a hidden laundry hamper, drawers for storing the shampoo and body wash or even placing a power point for the shaver and hairdryer in a wall cabinet. Customised storage is an excellent option as you can choose a style that suits your individual needs.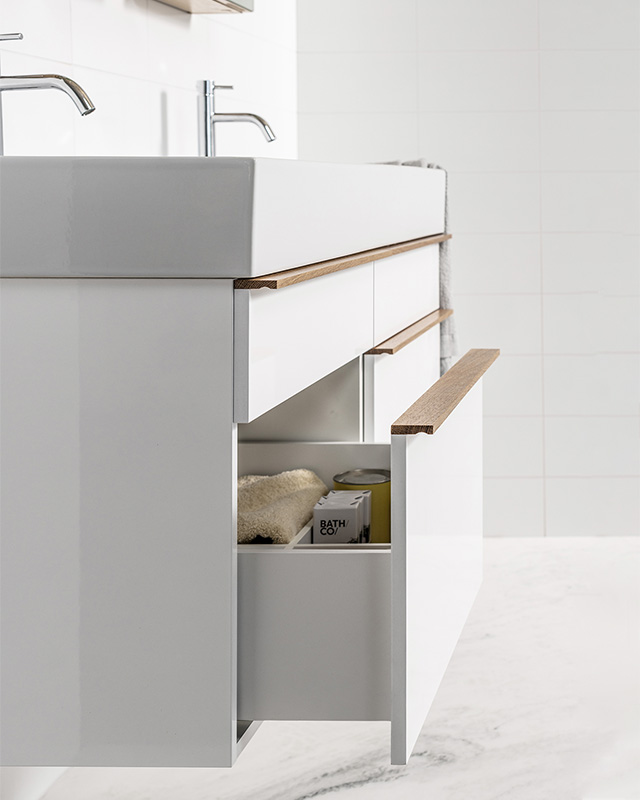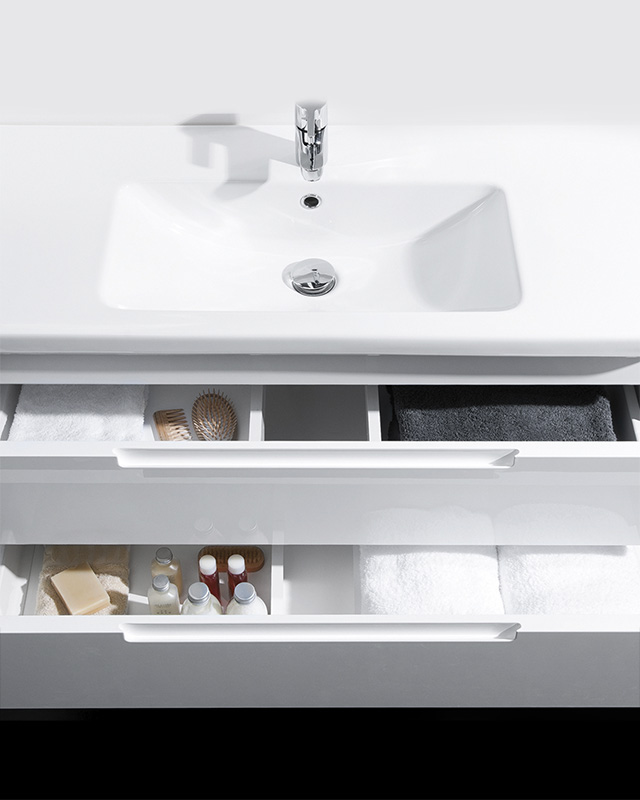 MAKE SPACE FOR ESSENTIALS IN THE SHOWER
Showers with recesses to hold shampoo and body wash, or a place to rest your foot when shaving are essential. Make use of the corners in your bathroom, hooks on the back of doors or storage at the end of the bath to give you extra space. Wall shelves are a clever way to add storage without using up precious floor space. Add a seat for comfort and a place to store the bath toys if it is the family bathroom.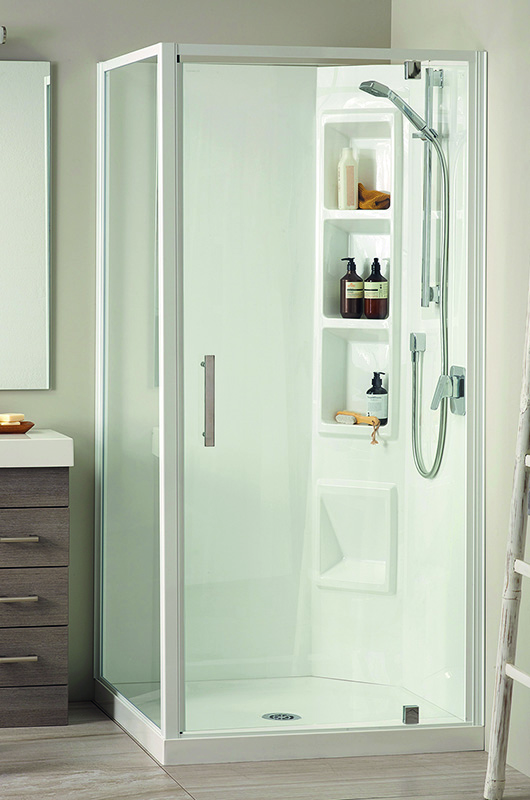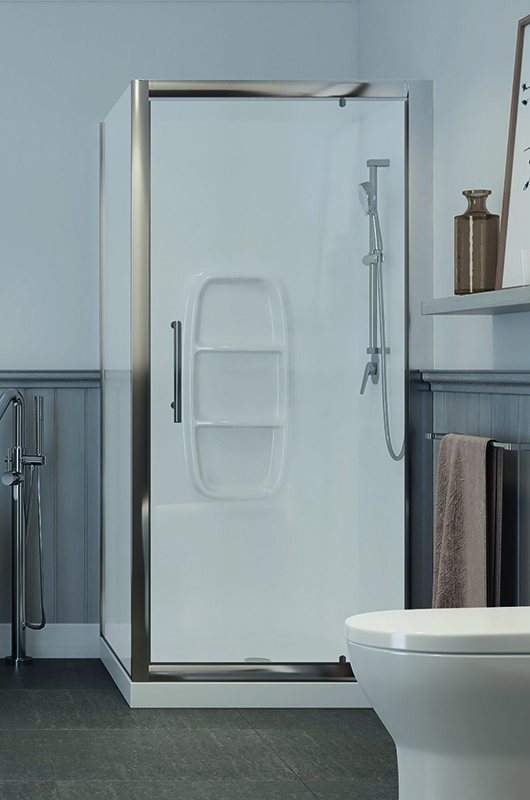 ADD PRACTICAL FURNITURE
Matching a storage cabinet with your vanity is a smart way to add extra storage to your bathroom. If this isn't an option, choose a vanity that has plenty of compartments and hidden drawers, or purchase some trendy organisers, baskets and bins if space is tight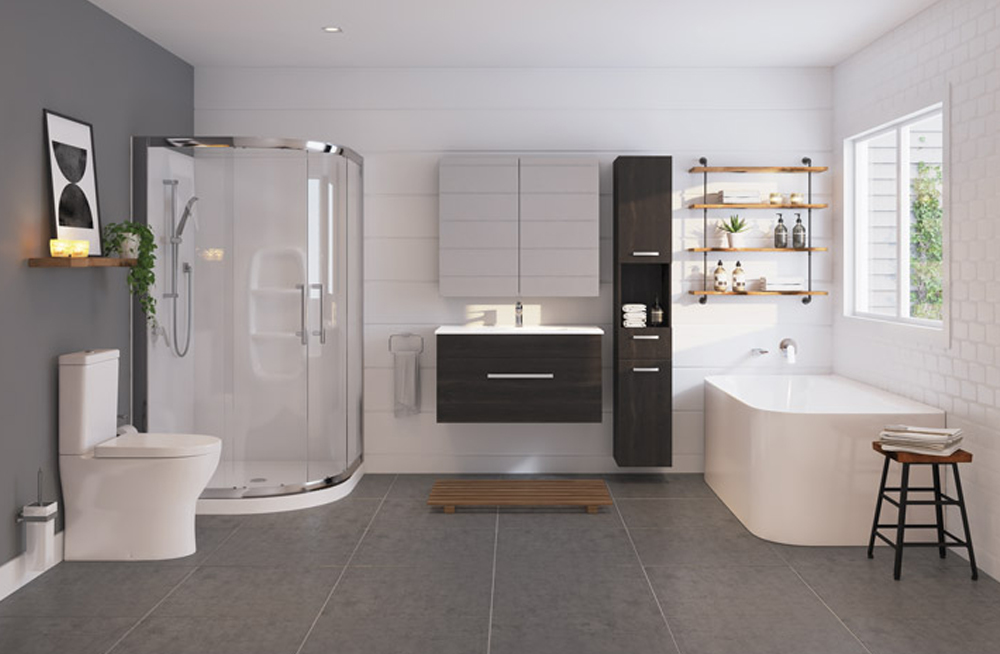 TWO IS BETTER THAN ONE
For those who have a large bathroom a double vanity will ease the morning congestion, especially in the family bathroom. Double vanities are also popular in ensuites with morning routines varying, and clearly define 'his and hers' space.
Installing plenty of storage will reduce clutter, visually making your room feel bigger. Hiding away the clutter makes the space seem larger and more relaxing.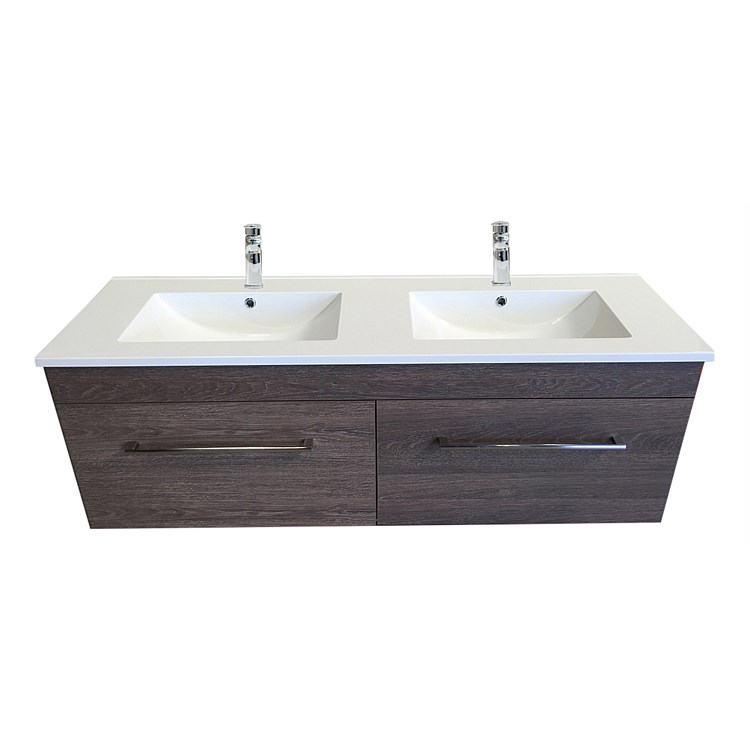 SHARE YOUR TIPS BELOW!