When you're busy on site, you need a plumbing partner you can trust. So we've upped our game - to give you 30 good reasons to leave your other plumbing merchant and switch to Plumbing World. Scroll down to discover them all. Then give us a go, Joe.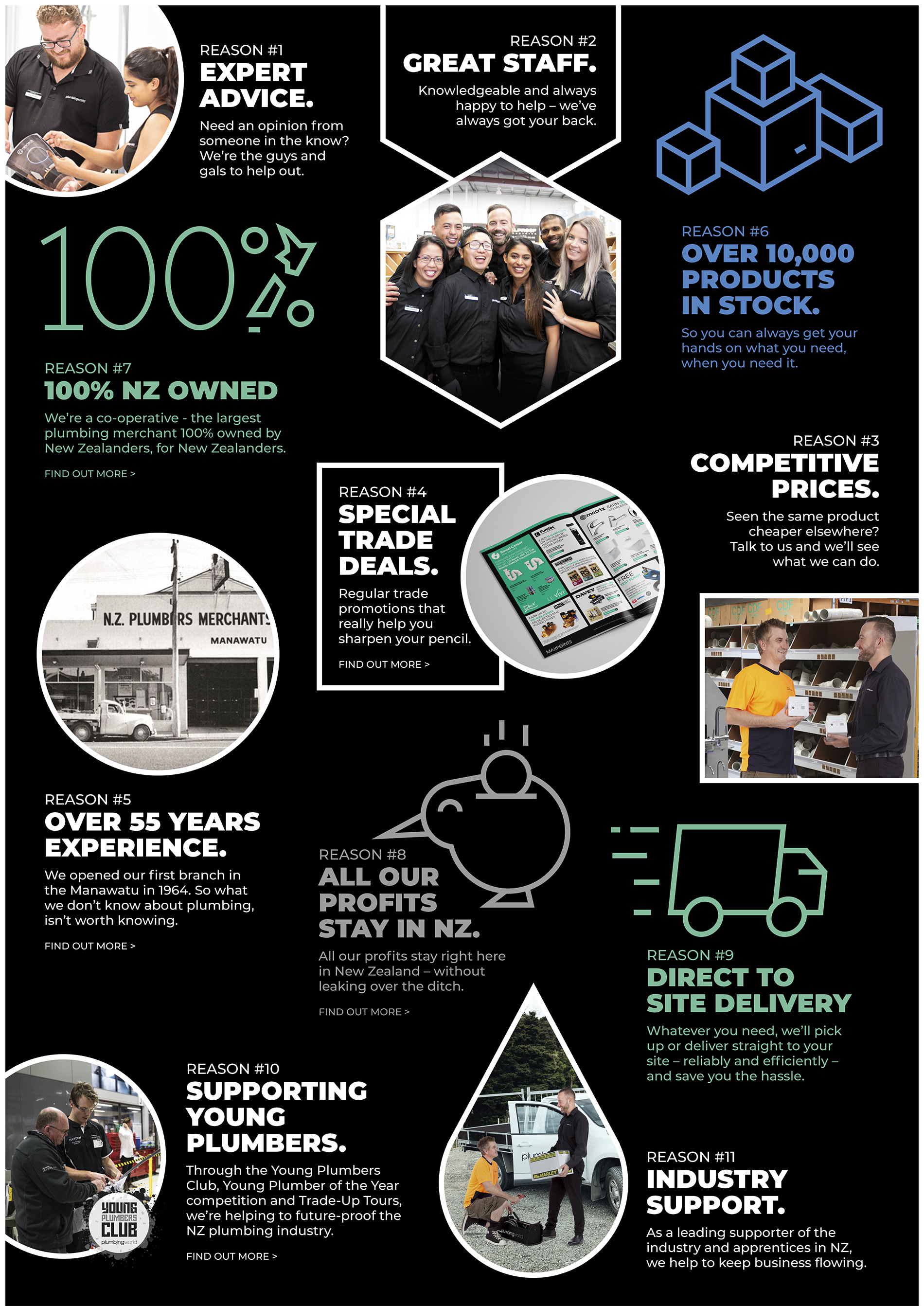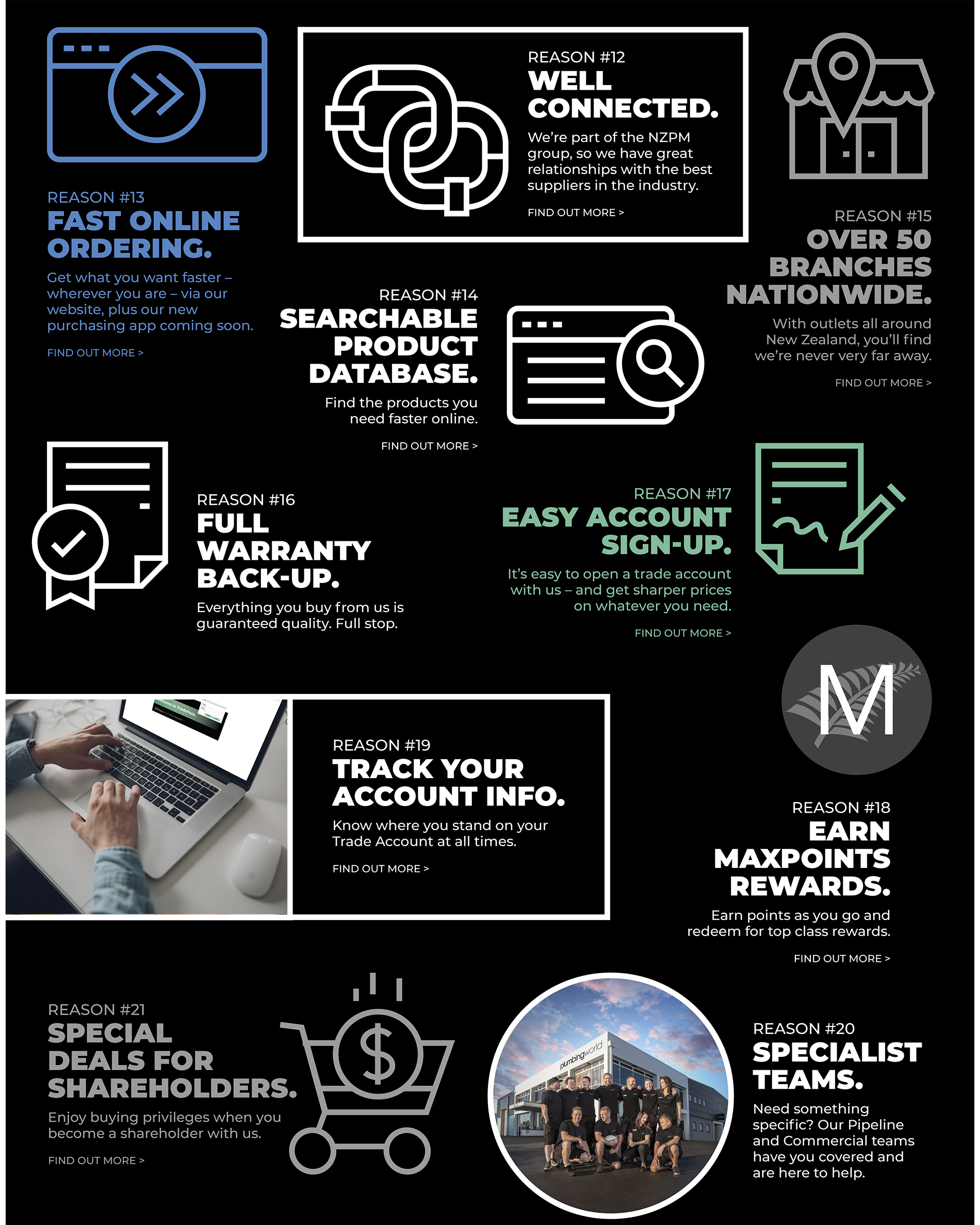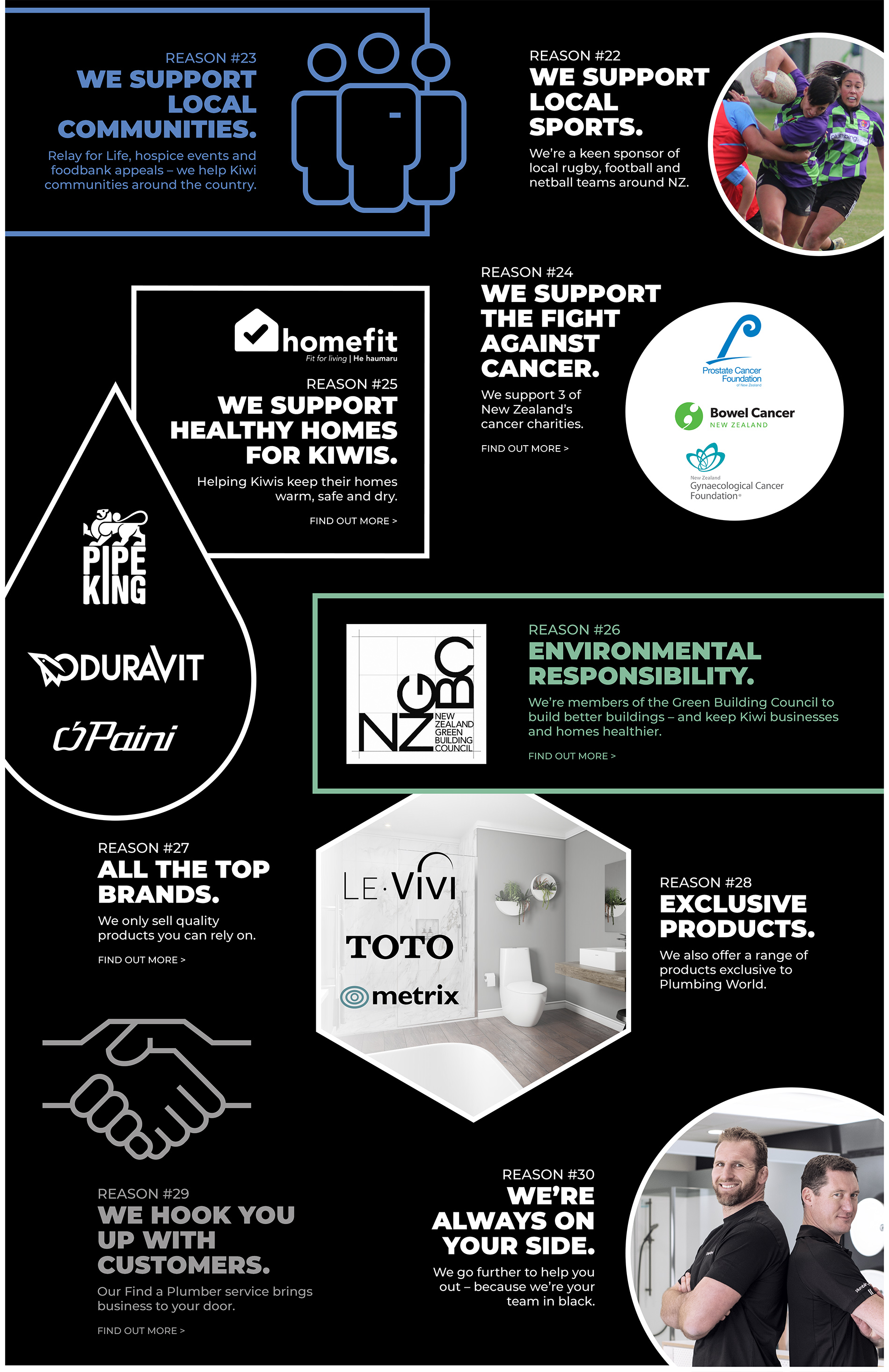 With branches nationwide from Kerikeri to Invercargill, Plumbing World has grown to become the largest 100% New Zealand owned national plumbing merchant.
We supply everything from basic trade products to top fashion bathroom fittings, and stock the best brands from here in New Zealand and around the world. With our specialist knowledge and expertise, the Plumbing World team is here to help you get every job done right, big or small.
Become part of the team
What you will need to open a Trade Account
Completed Credit Form
Photo I.D
Completed form and Photo I.D can be handed in at your local branch or emailed through to creditcontrol@plumbingworld.co.nz