Felton Willo II Single Spray Slide Shower Brushed Nickel
Product code: W2HSKCSRBN
This item hasn't been reviewed yet.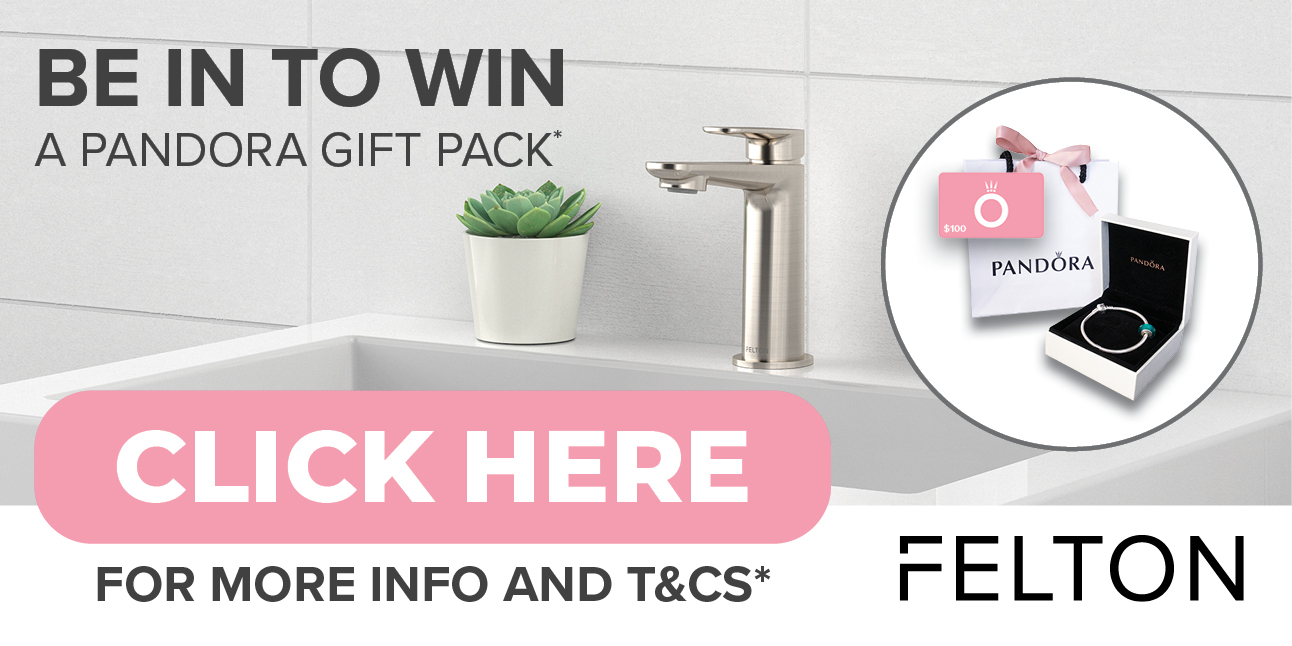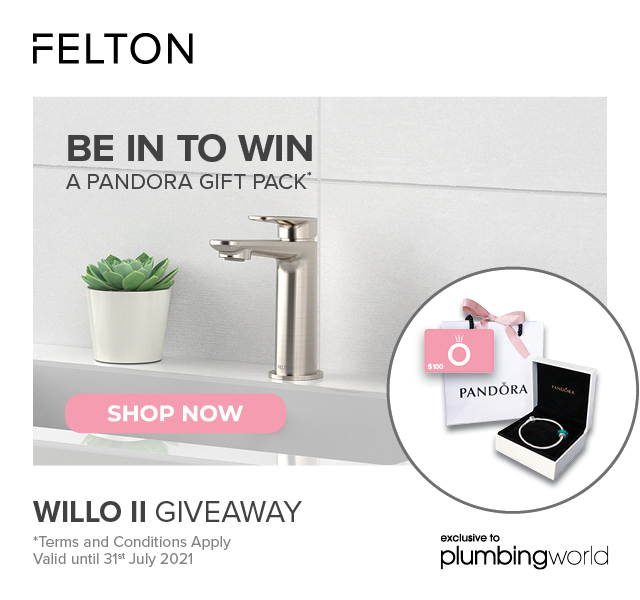 Buy any item from the Felton Willo II range between 1st June - 31st July 2021 and enter the draw to win 1 in 25 Pandora gift packs.
Available in Chrome or Brushed Nickel.
Gift Pack consists of 1x Pandora bracelet and charm set (RRP$168) & 1x $100 Pandora gift card.
*​​​​​​​Terms & Conditions: Competition runs 1st June - 31st July 2021. 25 bracelets to give away. The winners will be selected by random draw and will be notified by 6th August 2021. The winner will be contacted by phone. If a winner cannot be contacted within 5 working days, the Promoter reserves the right to redraw the prize. This competition is for NZ residents only. The prize will be fulfilled by Felton Industries Ltd. Trade account holders, their employees, and employees of either Plumbing World or Felton will not be eligible for the prize pack. Entry is via manual or electronic entry form and should be completed at time of purchase. One entry form per invoice showing Felton Willo ll product, excluding parts and accessories.
Note: If you purchase any Willo II online, we will be automatically register your entry to be win.
This product is in stock and ready to ship.
With its eIIiptical silhouette, the Willo II adds a touch of elegance and sense of proportion to your surroundings.
Want to see me in-store?
Find out if this product is on display in a showroom near you.
Product Information
•5 year warranty
•Single function
•1.5m large bore hose and soap dish included
•140mm diameter head
•WELS Water Efficiency (Mains Pressure): 2 star rated
•Water Consumption (Mains Pressure): 9.5 litres per minute
•WELS Water Efficiency (Low Pressure): 3 star rated
•Water Consumption (Low Pressure): 7.5 litres per minute
•Water Pressure: All Pressures
Freight Calculator
Find out what it will cost to have this product delivered to your home.
wasnowsavefromtoapprox