Felton Willo II Single Spray Slide Shower
Product code: W2HSKCSR
This item hasn't been reviewed yet.
Free gift* worth over $160
When you spend over $650 on any products from the Felton Willo II range.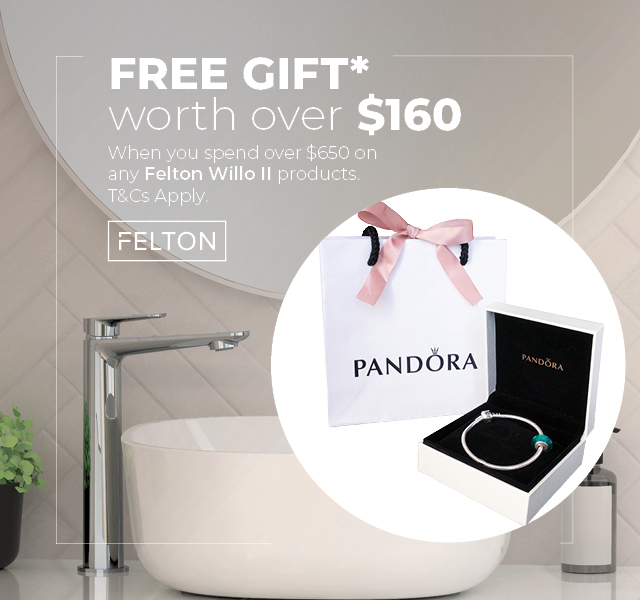 *Offer valid on purchases of $650 or more on Willo II range only (refer to the list of eligible products) made between 1st November - 15th December 2019. Gift limited to one order per customer, while gift stocks last. Gifts are not transferable and are not redeemable for cash. Purchases must be made online/in-store at Plumbing World branches. To receive gift, the customer must fill in gift redemption form. Offer must be redeemed by the 17th December 2019. The gift will be fulfilled by Felton Industries Ltd, who will send out the gift based on redemption form. Offer not valid for Trade account holders and employees of either Plumbing World or Felton.
This product is in stock and ready to ship.
With its eIIiptical silhouette, the Willo II adds a touch of elegance and sense of proportion to your surroundings.
Want to see me in-store?
Find out if this product is on display in a showroom near you.
Product Information
•5 year warranty
•Single function
•1.5m large bore hose and soap dish included
•140mm diameter head
•WELS Water Efficiency (Mains Pressure): 2 star rated
•Water Consumption (Mains Pressure): 9.5 litres per minute
•WELS Water Efficiency (Low Pressure): 3 star rated
•Water Consumption (Low Pressure): 7.5 litres per minute
•Water Pressure: All Pressures
Product Specification
Downloads
Freight Calculator
Find out what it will cost to have this product delivered to your home.
wasnowsavefromtoapprox