Puretec X3 Inline Undersink Filter System 1.9 Lpm
Product code: X3
This item hasn't been reviewed yet.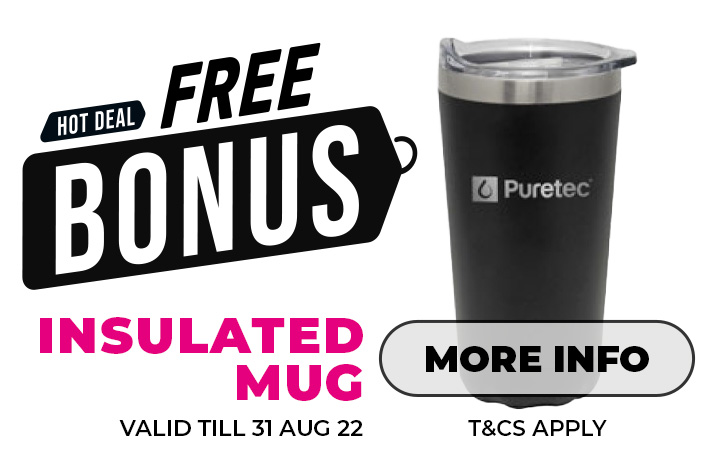 Terms and Conditions
Applies to products as shown in this catalogue. Available in-store only. Not valid with any other offer. Expires 31st August 2022. Available 1 July - 31st August 2022. Saving based on normal RRP prices. Prices include GST. Offers available with new orders placed by dealers within the promotional period.
Compact, easy to install filter system for safe and healthy drinking water. The Puretec X3 Series system includes premium-grade KDF media that inhibits bacteria and effectively reduces chlorine, sediment, bad taste, odours, lead and heavy metals to leave you with beautiful tasting drinking water.
Want to see me in-store?
Find out if this product is on display in a showroom near you.
Product Information
•10 year warranty
•230 x 110 x 350mm
•Uses premium grade KDF media that effectively reduces chlorine,sediment, bad taste, odours and heavy metals in water
•Filtration down to 1 micron
•Slimline design takes up less space
•Mounts horizontally or vertically - no shelf cutouts required
•Latest technology carbon briquette gives up to 12 months filter life
•All plumbing installation fittings included - no extras needed
•Multifunction control valve included for pressure reduction
•Filter change reminder light

Freight Calculator
Find out what it will cost to have this product delivered to your home.
wasnowsavefromtoapprox