Puretec WH2 Series Whole House Dual Water Filter & NTR40-E3 Nitrate Removal System Bundle
Product code: NTR40-BUNDLE
This item hasn't been reviewed yet.
was $4,777.00
now $4,299.00
save $478.00
More Info & T&Cs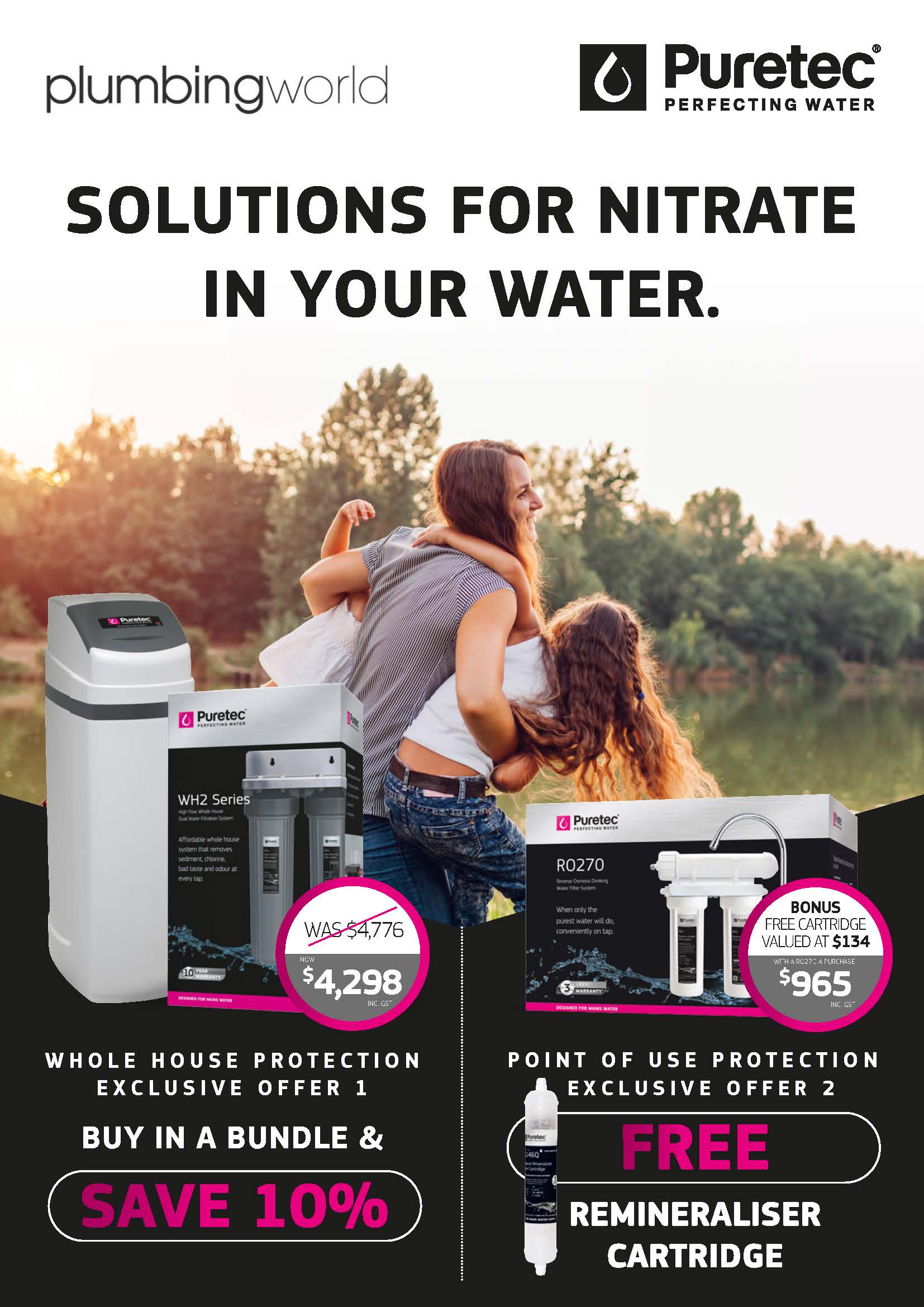 Offers valid until 31 May 2021. Click here for full details
Puretec WH2 Series Whole House Dual Water Filter & NTR40-E3 Nitrate Removal System Bundle (SKU: NTR40-BUNDLE): The WH2 series water filter is limited to the WH2-55 for online purchases. The WH2-60, WH2-30 is also available in-store only as a bundle.
This product is in stock and ready to ship.
Purtec point of use protection to eliminate nitrates from your drinking water
Want to see me in-store?
Find out if this product is on display in a showroom near you.
Product Information
•10 years on WH2-55
•390 x 200 x 730mm
•Peace of mind whole house filtration
•Chlorine, taste & odour reduction (WH2-55)
•Reduces nitrate levels in your water to safe levels (NTR40-E3)
•Protects and prolongs life of appliances
•No power required
•Dual stage which means longer cartridge life
•No Chemicals
•Easy to install

Freight Calculator
Find out what it will cost to have this product delivered to your home.
wasnowsavefromtoapprox